Learning Google Sheets
Escape Spreadsheet Hell
Learn new Google Sheets shortcuts while having fun in a FREE mini game. Download now and start your journey to becoming a spreadsheet master.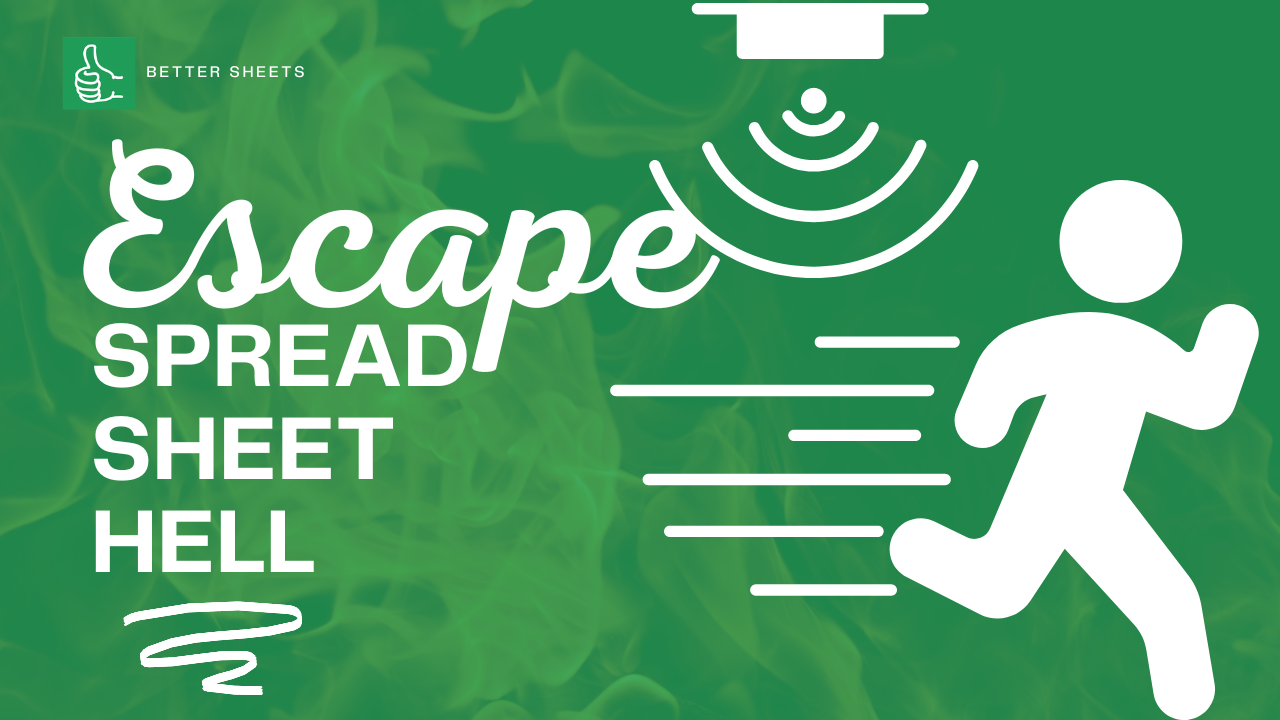 See what Spreadsheet Hell looks like and escape it!
Learn three keyboard shortcuts with this fun game I created. Escape Spreadsheet Hell… if you can!
What is "Escape Spreadsheet Hell"?
"Escape Spreadsheet Hell" is a fun mini game I created. It has three levels. Three times the fun, all while you learn three keyboard shortcuts. This game challenges you to use your fingers and test how quickly you can move around a spreadsheet and find what you're looking for. If you do the key strokes correctly, you'll get yourself out of Spreadsheet Hell.
The fun doesn't stop when you get out of it, because you get prizes for escaping! You're going to have to find out for yourself what they are. Download this Google Sheet and try escaping from the Spreadsheet Hell. Good luck!
Why should you use it?
This is not just a fun game. You're going to learn. You're going to discover how to navigate around a spreadsheet quickly, using nothing but your keyboard. You will also learn how you can wield a powerful un-formatting keystroke to reveal the natural born format of cells.
What can it do?
It can teach you three keyboard shortcuts. As you play this fun mini game, you're also going to discover how you can reveal underlying formulas that are hiding within the cells.
How do I get started?
If you want to play, just go to Gumroad. Pay $0. Just enter "$0" in the blank field for "Name a fair price." Then click "Add to cart." You're going to get to a page where there's a link, "Enter Spreadsheet Hell." Click on the black "Open" button to start the game.
You can get started from there. Good luck!
Some questions:
Where can I get it?
You can get it in Gumroad. Click on this link to start your journey in Spreadsheet Hell.
Is it free?
Yes, absolutely! Members and non-members get this fun game for free.
Can I download this?
Yes, you can download this and save it for yourself.
What are the other related products?
You can check out these other cool stuff related to games in Google Sheets: